ECO-FRIENDLY
The highly requested Blessed Bandeau is here. The free-feeling Blessed Bandeau Top is multifunctional, made with non-slip inside grips, sweat-wicking properties and premium materials, you can wear this to the gym, to brunch or to the couch. Made with the softest yet thick material blend, the Blessed Bandeau is skin-friendly and hygroscopic.
Features:

- 77% nylon / 23% spandex
- Fit for performance or casual wear
- Medium support sports bra
- Hygroscopic (moisture wicking)
- Machine washable
- Blessed Athlete, Lily Bowman, wears size XS
- Available sizes: XS, S, M, L
How is it eco-friendly?
We are doing our part in minimizing wardrobe pieces, as an average American throws away approximately 80 pounds of used clothing per person per year (2019).

The Blessed Bandeau is multifunctional and can be worn:
- On its own as a top
- As a sports bra
- And as a comfy t-shirt bra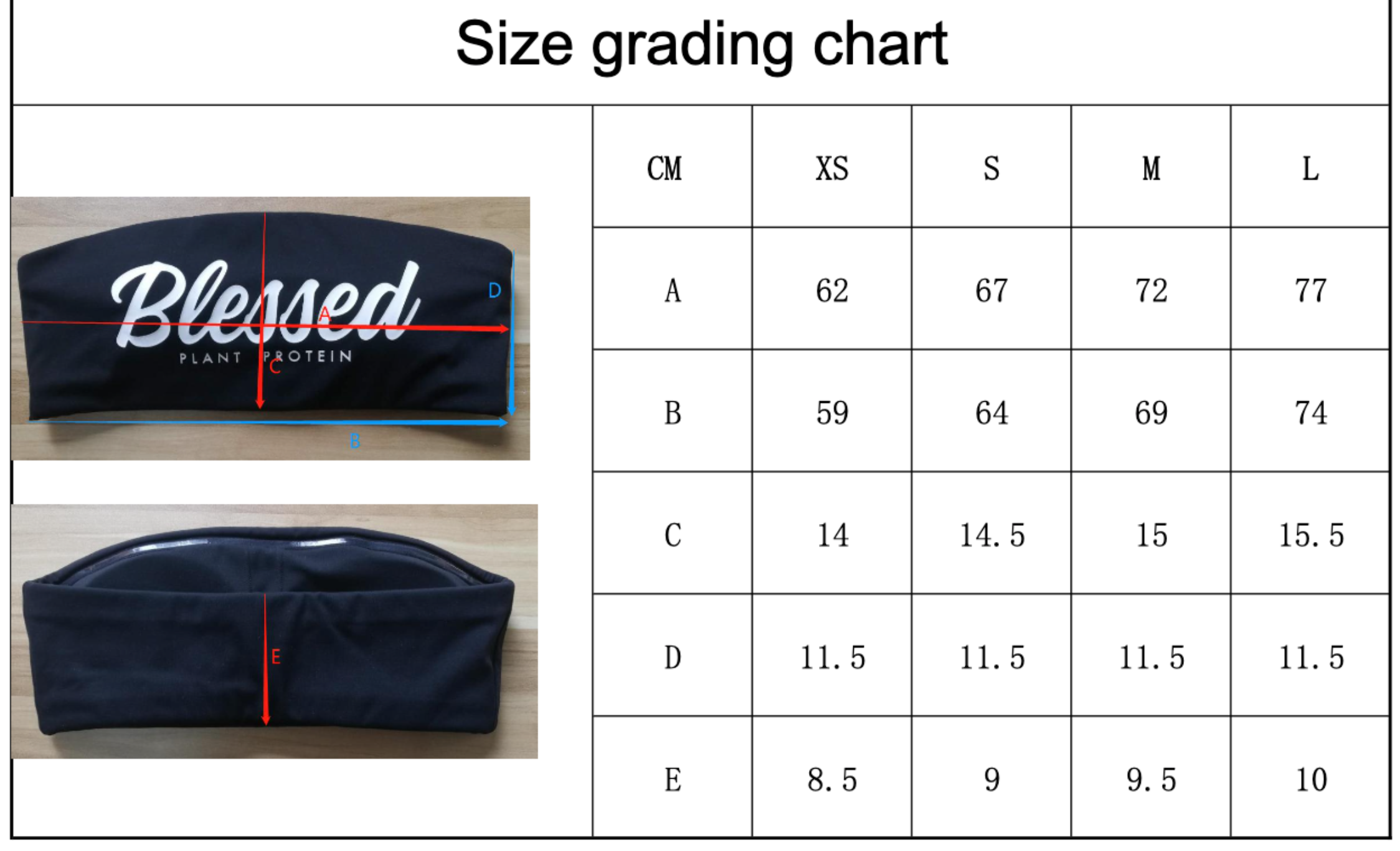 SHARE YOUR GOOD LOOKS WITH US
Show us your EHP swag, get featured on our site and be in the weekly draw to win a free products and merchandise. Simply tag us @ehplabs and hashtag #MoveWithPurpose.
JOIN THE EHP FAMILY
TRUSTED BY MILLIONS WORLDWIDE
Our promise to you is simple - to go above and beyond at every opportunity to help you reach your health and fitness goals. We want to be there for you every step of the way
Receive expert advice on: Training | Healthy Eating & Recipes | Mindset & Motivation | Supplementation
SALE

NEW

SOLD OUT

PREORDER

On Sale from

-

From

-

-

Liquid error: Could not find asset snippets/faq-item.liquid