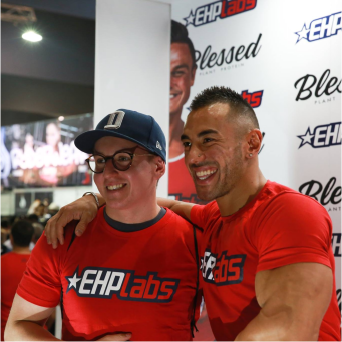 EHPlabs hosted the world-first "EHP Fit Fest" in Melbourne.
The EHP Fit Fest will enable health & fitness enthusiasts and fans to get the full EHPlabs experience for free. This fun-filled and educational was hosted by EHPlabs Global Athletes including:
- Ashley Kaltwasser - 3 x Ms. Bikini Olympia Champion
- Max Philisaire - Hollywood Celebrity Trainer, Fitness Cover Model
- Josef Rakich - World's No.1 Online Personal Trainer
- Rachel Dillon - WBFF Pro Bikini Champion
- Robbie Frame - WBFF Pro Muscle Model
Throughout this action-packed day, EHPlabs offered free group training sessions, workshops, competitions and athlete Q&A's, as well as free merchandise, gift bags and food for all those who pre-register for the event.