SALE - SAVE 40%
This is the Vital Immunity stack! The ideal combination of EHP Labs supplements to fortify and improve your immune system. These supplements contain a wide range of scientifically dosed vitamins, trace minerals and nutrients to maximize your body's ability to repel invading microorganisms.
This Stack Includes:
Perform for Women 
A synergistic combination of super-dosed vitamins, trace minerals and nutrients that bring out your best and provide numerous benefits. This is why Perform for Women is so spectacular - it will enhance your performance, recovery, focus and productivity while also supporting your immune system.
Having the full range of vitamins A, C, D, E, K along with a full B complex is essential for the processes that sustain health. Supplementing with these vitamins improves your immune cells ability to recognize and effectively eradicate harmful cells while also being able to recover and defend your body should it get sick. Similarly, the Female Hormone Balance blend acts to bolster optimal hormone levels (especially estrogen) to upregulate your immune response.
The added probiotics, antioxidants and anti-inflammatory nutrients will add an extra layer of defense to your body by not allowing pathogens to spread as a proactive measure to keep you from getting sick, while improving blood flow so your cells are getting more nutrients and oxygen.
The Stress Reduction Matrix packed with herbs and amino acids will work to reduce stress both mentally in the brain, and physically within the body. The less stress your body has to deal with, the less of the hormone cortisol which means the more protected you will be. And not to mention, you will feel more relaxed, focused and energized!
Who doesn't love that?
OR
Perform for Men  
Like Perform for Women, this product will help get the best out of you no matter the situation. Perform for Men contains the same spectrum of super-dosed vitamins, minerals and most nutrients but in differing doses, as each gender has slightly different requirements from each ingredient.
The biggest differences come from the hormone blend, whereby Perform for Men aims to support optimized Testosterone production as opposed to estrogen.
These minor differences don't change the fact that the Perform range supports your body for any scenario including reducing stress so you can be better at dealing with viruses and infections; supporting the immune system; and making sure you're energised with clean natural energy so you can focus on what's important.
By fortifying your body's defenses, you'll also enhance your body's ability to recover and manage sickness when needed. 
Beyond BCAA or OxyWhey Lean Whey Protein
Beyond BCAA provides B vitamins, citrulline and electrolytes to improve the immune system's response and activate specific immune cells that destroy harmful organisms.
Alternatively, substitute Beyond BCAA for OxyWhey Lean Whey Protein - Whey protein not only provides your much-needed protein requirements, it also improves Glutathione levels which help to reduce inflammation and promotes lean muscle growth and repair.
Flush out toxins and pathogens while also arming your immune cells with greater fire power to terminate harmful molecules using Beyond BCAA and Glutamine. 
Glutamine
A key ingredient for glutathione, a powerful antioxidant that protects your body and reduces inflammation.
OxyRem
OxyRem Deep Sleep Fat Burner is a 3-in-1 deep sleep, natural growth hormone release and non-stimulant fat burner thermogenic aid. OxyRem is scientifically formulated with effective ingredients combined to synergistically work on various metabolic, endocrine and neural pathways in the body.

BEYOND BCAA
Mix 1-2 scoops with 8-10 Ounces (240 - 295 ml) water and consume during your workout and/or throughout the day to maximize muscle recovery and limit muscle tissue breakdown.
OXYWHEY
Consume twice daily or as your dietary needs require - Mix 1 scoop of OxyWhey with 6-8 ounces (177 ml - 295 ml) of water or nonfat milk.
GLUTAMINE
Take 1 to 2 scoops with 10 oz (295ml) of water. Do not exceed 3 scoops in one day.
OXYSLEEP
Mix 1 scoop of OxySleep with 10oz (300ml) chilled water and consume 15 minutes prior to bedtime.
Ensure that you are ready to go to sleep once you have consumed OxySleep as you may immediately feel tired and sleepy. Do not operate machinery or drive a vehicle once you have consumed OxySleep.
OXYREM FOR MEN
As a dietary supplement, take three (3) capsules 30 minutes before bedtime, or as recommended by a healthcare practitioner.
OXYREM FOR WOMEN
As a dietary supplement, take two (2) capsules 30 minutes before bedtime, or as recommended by a healthcare practitioner.
PERFORM FOR MEN & WOMEN
When to take Perform? The product should ideally be consumed in the morning with food. It can be taken together with your OxyShred, pre-workout or even coffee.It has been specifically formulated for Men & Women and is recommended to be taken every day in a 3-capsule serving.
BEYOND BCAA MANGO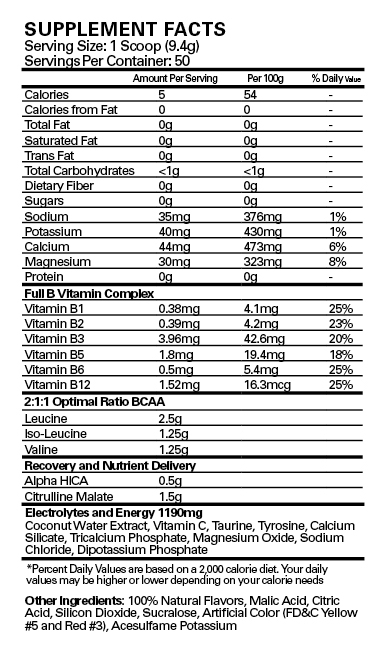 BEYOND BCAA KIWI STRAWBERRY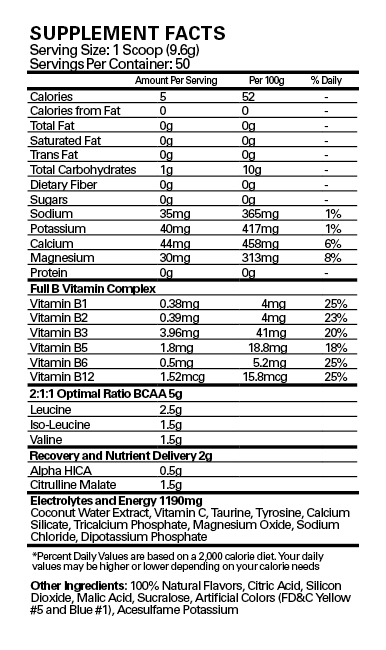 BEYOND BCAA PINEAPPLE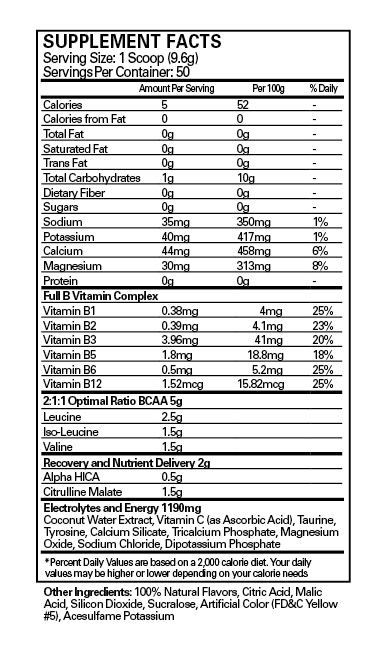 BEYOND BCAA STRAWBERRY DAIQUIRI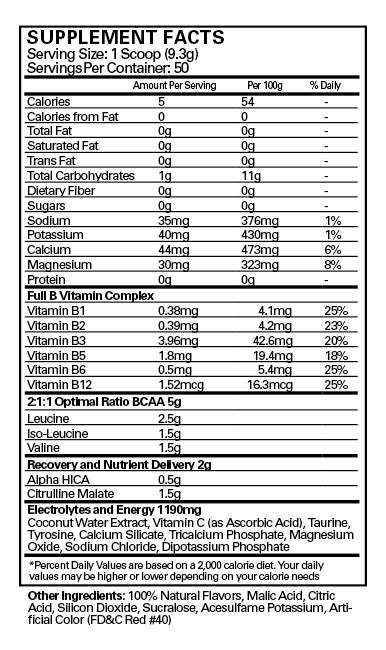 BEYOND BCAA PASSIONFRUIT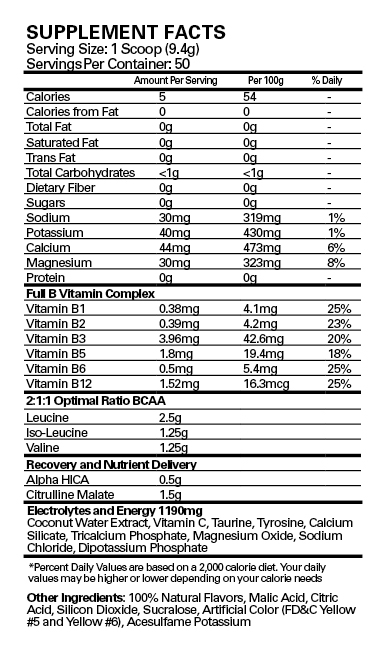 BEYOND BCAA PARADISE FRUITS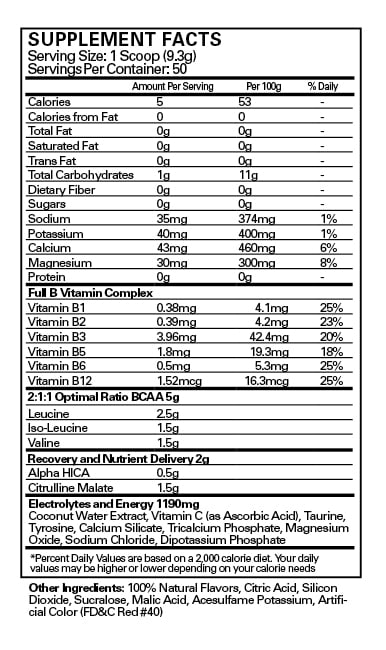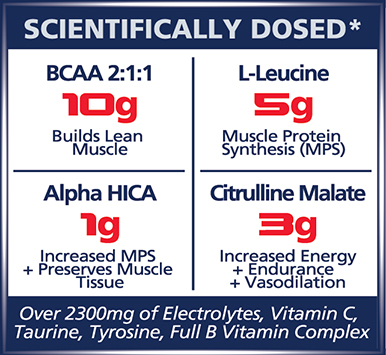 OxyWhey Banana Bliss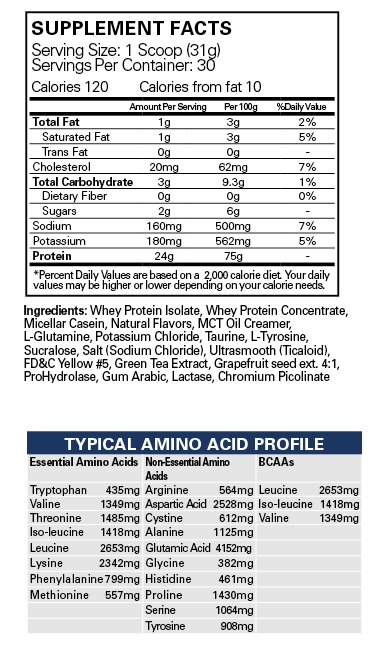 OxyWhey Swiss Chocolate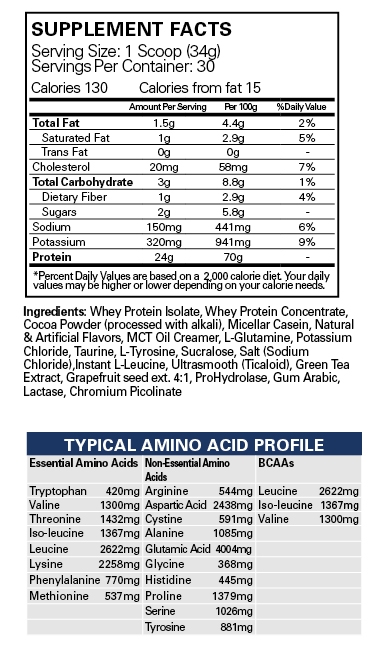 OxyWhey Delicious Chocolate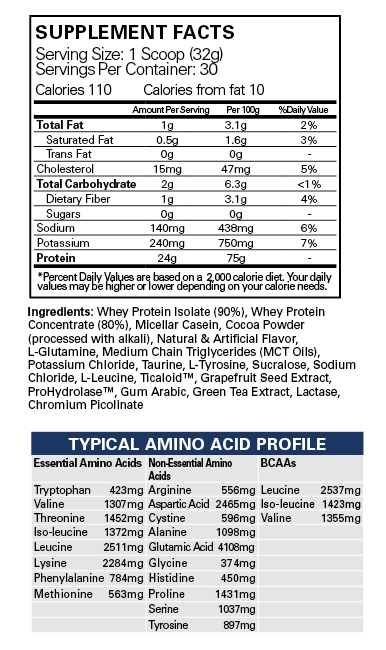 OxyWhey Mocha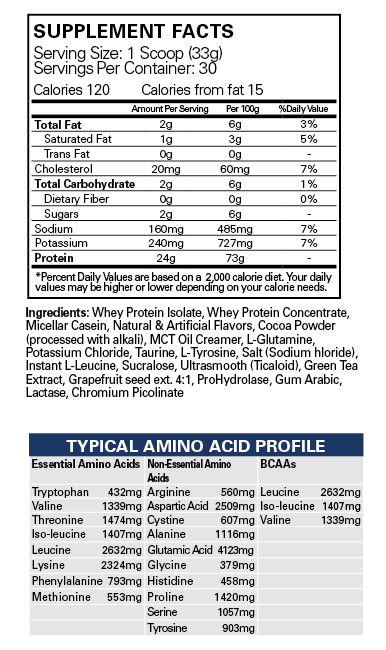 OxyWhey Strawberry Milkshake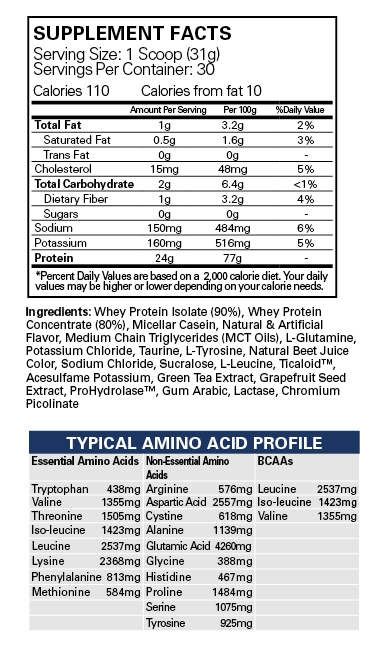 OxyWhey Vanilla Ice Cream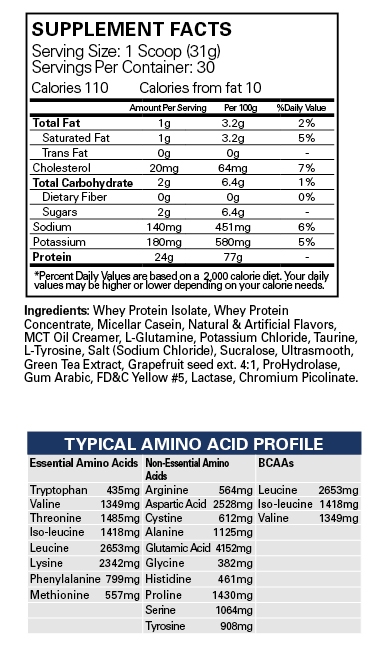 | | | |
| --- | --- | --- |
| L-Glutamine (100 serves) | Amount / serving | % DV |
| Calories | 0 | |
| Total Fat | 0 | 0% |
| Cholesterol | 0 | 0% |
| Total Carbohydrates | 0 | 0% |
| Protein | 0 | 0% |
* Percent daily value are based on a 2,000 calorie diet.
Ingredients - 100% Pharmaceutical Grade L-Glutamine
OxyRem For Men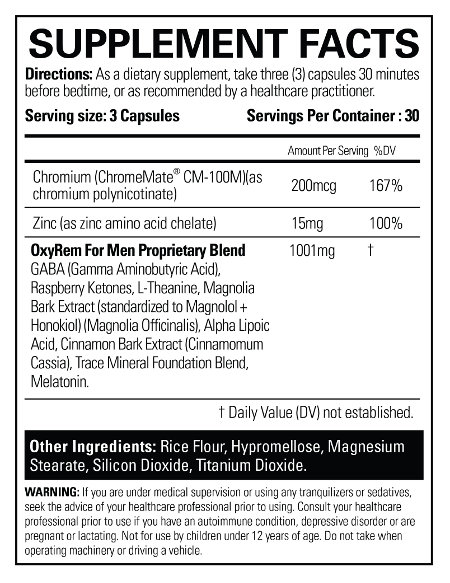 OxyRem For Women
Perform For Men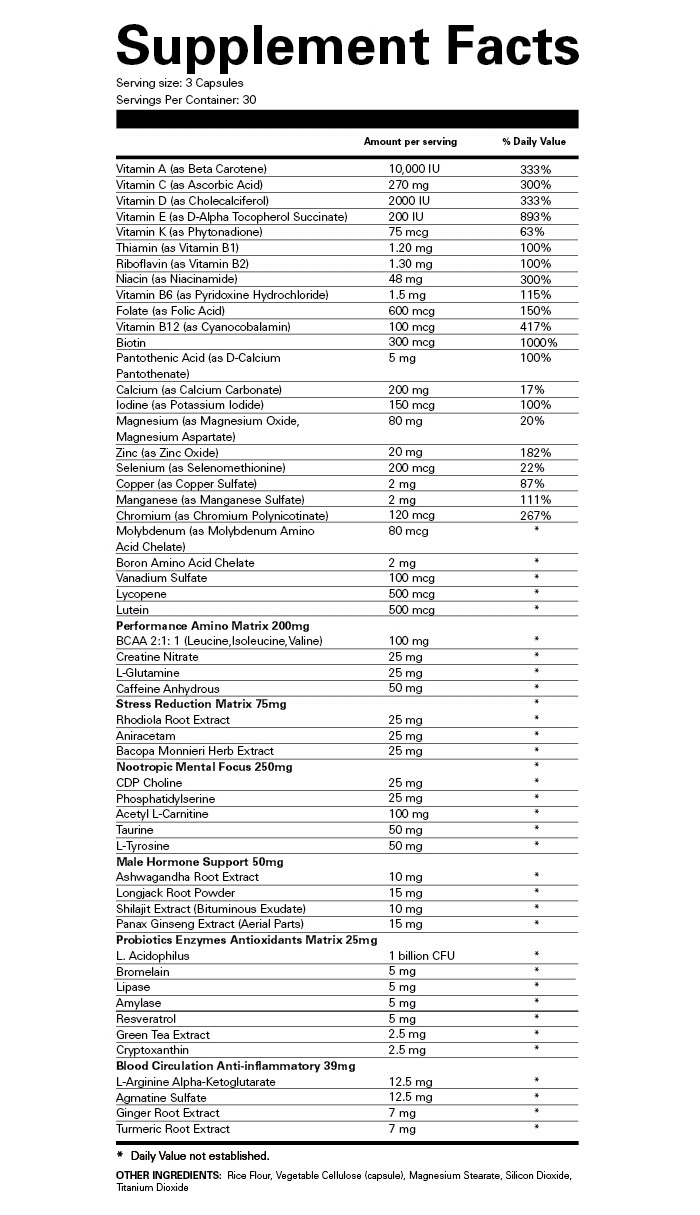 Perform For Women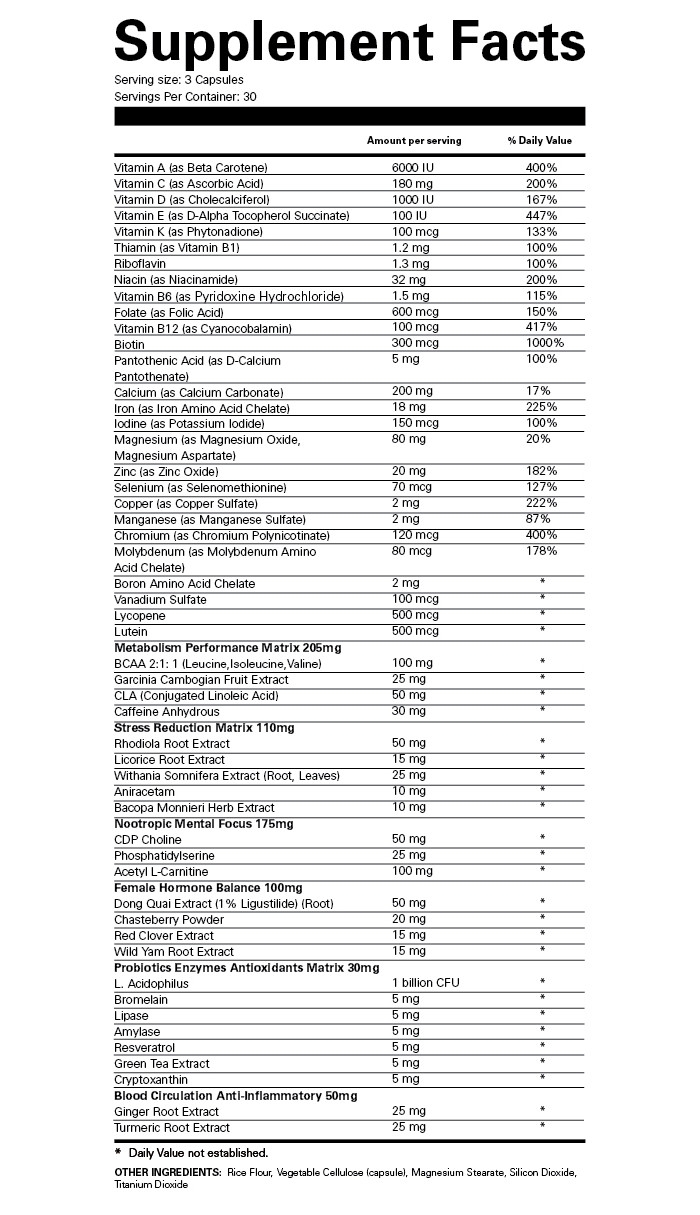 | | | |
| --- | --- | --- |
| OxySleep - (40 Serves) | Per 1 Scoop | % Daily Value |
| Calories | 10 | |
| Total Carbohydrate | 2g | 1%* |
| Niacin | 5.3mg NE | 33% |
| Vitamin B6 (as pyridoxine hydrochloride) | 7.5mg | 441% |
| Folate (400 mcg folic acid) | 680mcg | 170% |
| Magnesium (as magnesium oxide) | 450mg | 107% |
| Zinc (as zinc oxide) | 27.5mg | 250% |
| Chromium (as chromium picolinate) | 970mcg | 2771% |
| Sodium | 40mg | 2% |
** Percent daily value are based on a 2,000 calorie diet.
Ingredients
Deep Sleep Activator (2.84g)
Zinc/Magnesium Blend (Magnesium Oxide, dl-Methionine, Aspartic Acid, Pyridoxine Hydrochloride), L-Phenylalanine, 5-Hydroxytryptophan (5-HTP) [Griffonia simplicifolia], Passionflower Aerial Parts, Lemon Balm Aerial Parts, Valerian Root Extract, Chamomile Flower


Non-Stim Thermogenic Booster (300 mg)
L-Theanine, Green Tea Leaf Extract, Conjugated Linoleic Acid (CLA), Raspberry Ketones (From Raspberry Fruit Extract), Mangifera Seed Extract, Chromium Picolinate


GH Release Catalysts (250 mg)
HICA (Alpha-Hydroxy-Isocaproic Acid)


Flavour-Specific Ingredients (Fuji Apple)
Natural & Artificial Flavors, Disodium Phosphate, Sucralose, Silicon Dioxide, Malic Acid, Calcium Silicate, Beta Carotene (color), Citric Acid, Xanthan Gum.


Flavour-Specific Ingredients (Strawberry Daiquiri)
Natural Flavors, Disodium Phosphate, Sucralose, Silicon Dioxide, Calcium Silicate, Xanthan Gum, FD&C Red No. 3, FD&C Red No. 40.
HOW DOES BEYOND BCAA HELP WHILE DIETING?
Beyond BCAA contains high levels of leucine, which is an essential amino acid required for muscle protein synthesis to ensure your muscles do not break down while you are dieting and training. Beyond BCAA also contains important electrolytes, including coconut water, to ensure that you remain hydrated, and the full B vitamin spectrum to promote natural energy production.
WHAT IS THE DIFFERENCE BETWEEN OXYWHEY AND BEYOND BCAA?
OxyWhey is a lean whey protein supplement which is sourced from dairy. Protein is made up of amino acids (full spectrum) which are bonded together by peptide links. Your body contains enzymes which break down the peptide bonds to free the amino acids, meaning there is an additional biological process required to extract the amino acids to be utilized by muscles.
OxyWhey contains 5.3 grams of BCAAs, in addition to the other amino acids, comprising 24 grams of protein per serving. Beyond BCAA is purely branched chain amino acids, in addition to other valuable recovery, endurance and hydration ingredients. Beyond BCAA is best consumed during your workout to drive leucine, iso-leucine and valine to your muscles to promote muscle protein synthesis and reduce lactic acid build up. OxyWhey is best consumed after your workout to ensure that your muscles recover and have enough protein supply for growth and repair.
WHAT KIND OF RESULTS CAN I EXPECT FROM TAKING BEYOND BCAA?
Beyond BCAA will dramatically reduce muscle soreness and fatigue. There will also be a noticeable difference in your muscle recovery time and your general well-being.
WHAT IS THE BEST FLAVOR OF BEYOND BCAA?
All of the flavors taste delicious but our most popular flavors are: Passionfruit, Strawberry Daiquiri and Kiwi Strawberry.
CAN I ADD OXYSHRED TO MY OXYWHEY SHAKE?
We recommend that you do not add OxyShred to your OxyWhey shake. OxyShred is a thermogenic fat burner drink and has a fruity flavor profile. OxyWhey is a lean protein shake and has more of a milkshake like appearance and texture, even when mixed only with water.
IS OXYWHEY GLUTEN AND LACTOSE FREE?
OxyWhey is gluten free. Although OxyWhey is extremely low in lactose, there are still trace quantities of lactose present in OxyWhey and if you have lactose allergies, you should test your tolerance levels prior to consistently consuming OxyWhey.
WHAT IS THE BEST FLAVOR?
EHPlabs is renowned in the industry as having the best flavor scientists and formulators. All OxyWhey flavors are delicious, and your choice will depend on your personal taste and flavor inclinations. What we know for sure is that when you're drinking OxyWhey, you'll think you're drinking a delicious, smooth milkshake.
What's the difference between OxyWhey & IsoPept Zero?
OxyWhey lean whey protein is a weight management protein that can also be used as a lifestyle protein to replace meals, while IsoPept Zero is your ultimate post-workout protein.

The major difference between OxyWhey lean whey protein and IsoPept Zero is the rate at which it is absorbed and utilized by your body. OxyWhey is a premium blend comprising of Whey Protein Isolate, Whey Protein Concentrate and Micellar Casein, meaning it has a 3-tier absorption system so improves satiety and makes you feel fuller for longer making it extremely effective for weight loss.
OxyWhey also contains many other ingredients to maximize it's effectiveness as a fat burner protein such as metabolism boosters, MCT oils, digestive enzymes, and mood enhancers. On the other side of the spectrum, IsoPept Zero is partially pre-digested so it is rapidly absorbed by your body for maximum protein per serving, quicker recovery and maximal stimulus for muscle growth. IsoPept Zero doesn't need digestive enzymes due to the extremely thorough filtration and hydrolysis process, leaving almost zero lactose detectable.
WHAT IS GLUTAMINE?
Glutamine is a naturally occurring amino acid that can be produced by your body, but is one of the most important supplements you need for physical training. This is due to the fact that the majority of your glutamine is stored in muscles, so a significant amount (~50%) can be lost after an intense workout.
This makes glutamine one of the most important supplements there is for those who visit the gym regularly or are bodybuilders. It has anti-catabolic effects to reduce muscle wasting and improve muscle anabolism, helps to hydrate muscle cells, improves immune function, boost growth hormone levels and increase glycogen storage.
HOW MANY SERVINGS OF GLUTAMINE CAN I TAKE PER DAY?
What's the serving size?? Recommended to start at 5g and work your way up...
WHAT TIME OF DAY SHOULD I TAKE GLUTAMINE?
Glutamine should be taken immediately post-workout as your intramuscular levels will be at their lowest, and it will have the greatest absorption and uptake at that time. On non-training days, it is best taken in the morning.
WHAT MAKES EHPLABS' L-GLUTAMINE THE THE HIGHEST GRADE GLUTAMINE?
Here at EHPLabs, our scientists have worked tirelessly to create the highest quality of L-Glutamine - it is 100% pure pharmaceutical grade L-Glutamine with no added fillers or cheap bulking ingredients that some other supplements may have.
IS GLUTAMINE STACK SAFE WITH ANY OTHER PRODUCTS FROM THE EHPLABS RANGE?
Yes, our glutamine has been scientifically designed to be stack safe with all of our EHPLabs products.
I'M NEW TO THE GYM - IS GLUTAMINE ESSENTIAL TO MY PROGRESSION?
Being new to the gym, glutamine will be of large benefit to you as it will help you to maximise the effects of your workouts and help with your progression throughout your journey.
As it helps to prevent muscle breakdown, enhances growth hormone levels and helps to hydrate your muscle cells, it will assist you to achieve your goals and progress in a faster way than you would without it.
WHAT POSITIVE EFFECTS DOES GLUTAMINE HAVE FOR ME OUTSIDE OF THE GYM?
Glutamine is a crucial amino acid in your body and plays many roles. Even outside of the gym, glutamine is used by your body in high amounts during periods of stress, helps to improve immune function, supports digestive health, mental wellness and also helps to improve muscle glycogen stores independent of insulin.
WHAT IS THE DIFFERENCE BETWEEN OXYSLEEP AND OXYREM?
Both products have been formulated to assist with sleep, recovery and fat burning, and there are a couple of key differences between them. OxyRem is capsule-based, while OxySleep is powder-based and comes in 2 separate flavors that can be used by either gender.
The key difference in ingredients is that OxyRem utilises Melatonin, while OxySleep uses Lemon Balm and Valerian Root Extract to help activate deep sleep. Both OxyRem and OxySleep work on various metabolic, endocrine (hormone system) and neural pathways in the body, designed to help you sleep better, recover faster, feel more energy and burn fat.
$119.95

USD

$199.80
This is the Vital Immunity stack! The ideal combination of EHP Labs supplements to fortify and improve your immune system. These supplements contain a wide range of scientifi... Learn more
4 easy payments of $29.99 with
Perform Peak Performance Optimizer for Men & Women
Beyond BCAA or OxyWhey Lean Whey Protein
Glutamine - Gut Health & Immunity
OxyRem Deep Sleep Fat Burner
This feature requires Javascript to be enabled. Please try updating, or consider using a different browser.
Need Help? Talk to an expert
SHARE YOUR RESULTS WITH US
Get featured on our site and be in the weekly draw to win a free products and merchandise. Simply tag us @ehplabs and hashtag #EHPLABSRESULTS.
JOIN THE EHP FAMILY
TRUSTED BY MILLIONS WORLDWIDE
Our promise to you is simple - to go above and beyond at every opportunity to help you reach your health and fitness goals. We want to be there for you every step of the way
Receive expert advice on: Training | Healthy Eating & Recipes | Mindset & Motivation | Supplementation
SALE

NEW

SOLD OUT

PREORDER

On Sale from

-

From

-

-

Liquid error: Could not find asset snippets/faq-item.liquid