Leading Sports Supplements
The Diamonds Lean Gain Stack is designed to build muscle and eliminate adding on unwanted fat. Including my top 3 supplements that is a must for building lean muscle, a whey protein in OxyWhey, CREA-8 as the creatine monohydrate to give strength which has a direct corrolation with building muscle and OxyShred to utilize and mobilize fat during your workouts.

OxyShred
For optimum results take twice daily - Mix 1 scoop with 10 ounces (295 ml) of chilled water first thing in the morning on an empty stomach, and on training days, consume 15 minutes prior to exercise. Avoid eating or consuming a protein shake within 20 minutes after consumption for maximum absorption.
RP MAX
Take 1 scoop of RP Max with 8-10 oz (240-295 mL) water 15-20 minutes before your workout. DO NOT exceed 2 scoops per day. To get the most benefit out of RP Max, we recommend that you only use it on training days and avoid use within 5 hours of your bedtime due to its stimulant-based nature. If you are training later in the day or at night, we recommend the use of PSI.
Crea8
Consume 5 grams of CREA-8 with 8 Ounces (240 ml) of water or mix with IsoPept Zero post workout. During loading phase (1 week), consume 10 grams of CREA-8 pre and post workout with 8 ounces (240 ml) water.
OxyWhey
Consume twice daily or as your dietary needs require - Mix 1 scoop of OxyWhey with 6-8 ounces (177 ml - 295 ml) of water or nonfat milk. We recommend consuming OxyWhey in the morning with your breakfast and also as a post workout protein shake (within 20 minutes after your workout to ensure you maximise your muscle recovery and lean muscle development).
| | | |
| --- | --- | --- |
| OxyShred (60 serves) | Amount / serving | % DV |
| Calories | 5 | |
| Total Carbohydrate | 1.0 g | <1% |
| Dietary Fiber | 0.2 g | 4%* |
| Vitamin C | 173 mg | 193% |
| Thiamin | 0.56 mg | 46% |
| Riboflavin | 0.78 mg | 60% |
| Niacin | 20 mg | 123% |
| Vitamin B6 | 0.98 mg | 58% |
| Vitamin B12 | 0.9 mcg | 38% |
| Pantothenic Acid | 1.7 mg | 34% |
| Chromium Picolinate | 10 mcg | 3% |
* Percent daily value are based on a 2,000 calorie diet.
FULL BREAKDOWN OF INGREDIENTS
FAT BURNING MATRIX (2003 MG)
Acetyl L-Carnitine HCl, Garcinia Cambogia Fruit Extract (60% Hydroxycitric Acid), Conjugated Linoleic Acid (CLA), Grapefruit Seed Extract 4:1, Raspberry Ketones (From Raspberry Fruit Extract), Mangifera Indica Seed Extract, Bitter Orange Fruit Extract, Green Coffee Bean Extract (50% Chlorogenic Acid), Olive Leaf Extract (10% Oleuropein), Guggul Extract Powder, Chromium Picolinate


IMMUNITY BOOSTER & PREBIOTIC COMPLEX (625 MG)
L-Glutamine, Inulin Fiber, Vitamin C (Ascorbic Acid)


MOOD ENHANCER MATRIX (851 MG)
L-Tyrosine, Taurine, Caffeine Anhydrous, Huperzia Serrata Whole Herb Extract (Huperzine A)


FULL B VITAMIN SPECTRUM (24.59 MG)
Niacinamide (Niacin), Calcium Pantothenate (Pantothenic Acid), Pyridoxine HCl (Vitamin B6), Riboflavin (Vitamin B2), Thiamine Mononitrate (Vitamin B1), Cyanocobalamin (Vitamin B12)


FLAVOR-SPECIFIC INGREDIENTS
Guava Paradise: Natural Flavor, Citric Acid, Sucralose, Silicon Dioxide, Calcium Silicate, Beet & Carrot Juice Powder (Color), Sodium Chloride, Turmeric (Color)

Passionfruit: Natural Flavor, Sucralose, DL-Malic Acid, Silicon Dioxide, Citric Acid, Calcium Silicate, Turmeric (Color)

Wild Melon: Natural Flavor, Silicon Dioxide, Calcium Silicate, Sucralose, DL-Malic Acid, Turmeric (Color), Sodium Chloride, Citric Acid, Fruit & Vegetable Juice Powder (Color)

Pink Grapefruit: Natural Flavor, Citric Acid, Sucralose, DL-Malic Acid, Silicon Dioxide, Calcium Silicate, Tartaric Acid, Sodium Chloride, Beet Juice Powder (Color)

Kiwi Strawberry: Natural Flavor, Citric Acid, Sucralose, Silicon Dioxide, Calcium Silicate, Spirulina Extract (Color), Turmeric (Color)

Mango: Natural Flavor, Citric Acid, Sucralose, Silicon Dioxide, Calcium Silicate, DL-Malic Acid, Beet & Carrot Juice Powder (Color), Turmeric (Color)
| | | |
| --- | --- | --- |
| Creatine Monohydrate (100 serves) | Amount / serving | % DV |
| Calories | 0 | |
| Total Fat | 0 | 0% |
| Cholesterol | 0 | 0% |
| Total Carbohydrates | 0 | 0% |
| Protein | 0 | 0% |
| Creatine Monohydrate | 5g | |
* Percent daily value are based on a 2,000 calorie diet.
RP MAX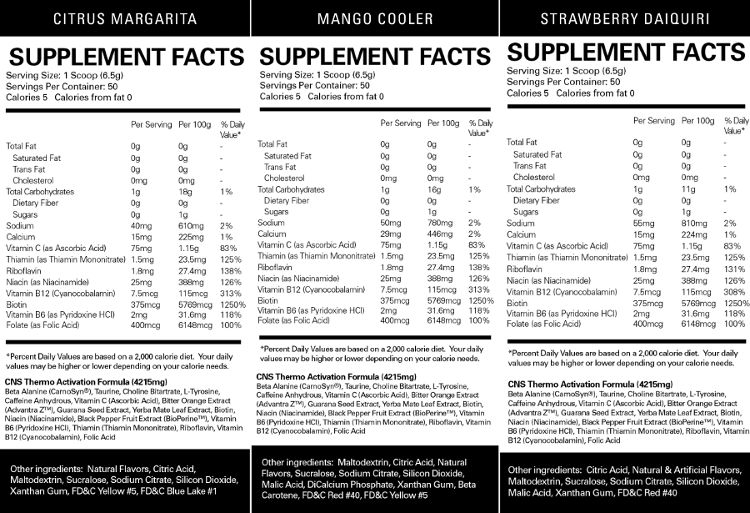 Beta Alanine – is a well researched ingredient that is used in many pre-workout supplements. Beta Alanine is the rate-limiting component in the synthesis of Carnosine in the body, so by using Beta Alanine you can increase your levels of Carnosine which acts as a very powerful anti-oxidant and also as an acid buffer within your muscles. This helps to delay the feeling of fatigue and exhaustion which allows you to workout longer and harder. Beta Alanine has been suggested to enhance muscle contractility, improve explosive power and increase aerobic energy production.
Taurine – is a naturally occurring amino acid that is a powerful antioxidant helping to decrease muscle damage and soreness, helps to improve strength levels, metabolize fat, promotes insulin sensitivity and blood glucose control,improves heart health and helps to improve both mental focus and reaction time. Choline Bitartrate – helps to delay fatigue during strenuous prolonged workouts, plays a role in fat mobilization as it is a lipotropic agent (stops deposition of fat) and is crucial for nerve health and signalling.
L-Tyrosine – is a naturally occurring amino acid that enhances alertness and cognitive performance, especially in demanding situations (eg. heavy workouts), is involved with neurotransmitters and plays a role in the production of epinephrine and dopamine. It helps to alleviate stress, and helps with recovery from fatigue without any jittery side effects. When taurine is combined with tyrosine, they work synergistically and EHPlabs studies found there is a lift in mood and overall focus.
Caffeine Anhydrous – is a CNS stimulant that acts as an energy booster and also boosts metabolism by increasing free fatty acid mobilisation. It improves the contractile function of muscle, muscular strength and performance in intermittent bouts of exercise.
Guarana Seed Extract – is a CNS stimulant containing theobromine and theophylline, which acts as an energy booster and enhances the effects of caffeine. It also helps to improve mental focus.
Yerba Mate Leaf Extract – is a CNS stimulant used to relieve fatigue which also possesses antioxidant properties.
Advantra Z – increases energy levels, your metabolic rate (thermogenesis) and is effective in reducing body fat through accelerated lipolysis.
BioPerine – has a synergistic effect with caffeine to increase absorption of vitamins and nutrients, improve thermogenesis and may improve fat metabolism.
Vitamin C - essential for the proper functioning and boosting of the immune system and also plays a crucial function in growth and muscle repair.
B Vitamins - essential B-Vitamin complex for energy production, synthesis of new cells and repair of damaged cells.
OxyWhey Banana Bliss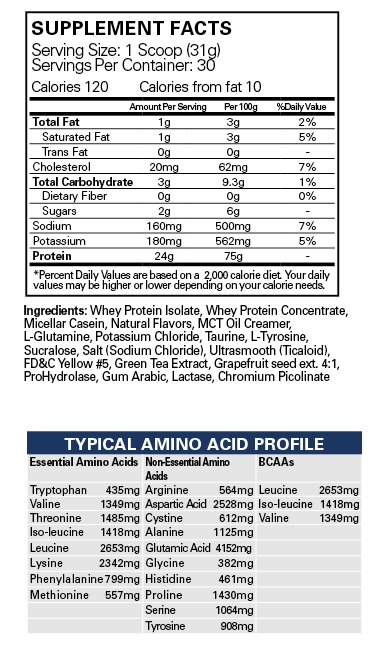 OxyWhey Swiss Chocolate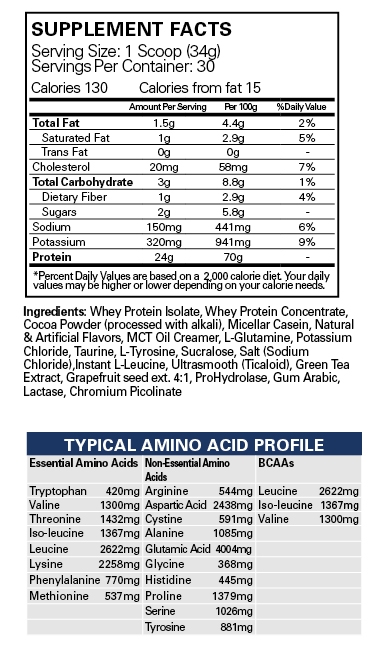 OxyWhey Delicious Chocolate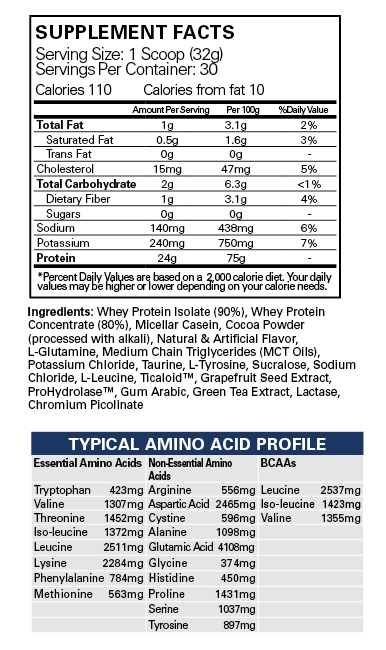 OxyWhey Mocha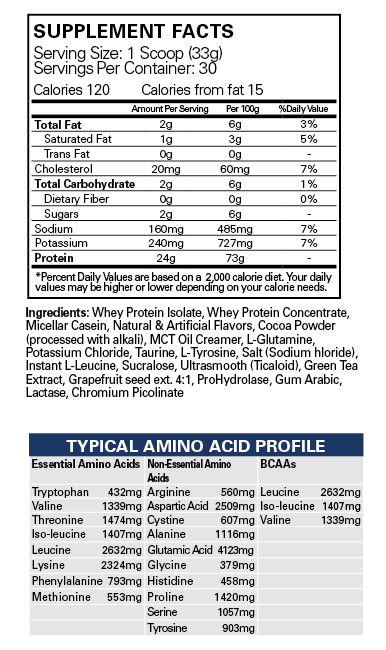 OxyWhey Strawberry Milkshake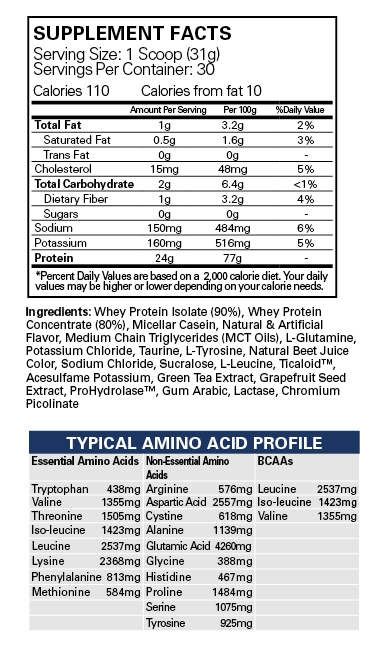 OxyWhey Vanilla Ice Cream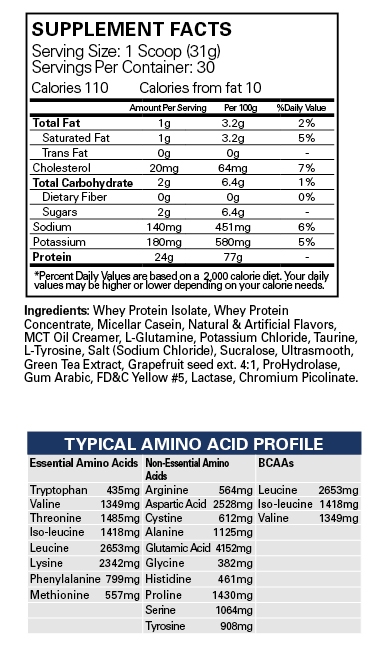 | | | |
| --- | --- | --- |
| Creatine Monohydrate (100 serves) | Amount / serving | % DV |
| Calories | 0 | |
| Total Fat | 0 | 0% |
| Cholesterol | 0 | 0% |
| Total Carbohydrates | 0 | 0% |
| Protein | 0 | 0% |
| Creatine Monohydrate | 5g | |
* Percent daily value are based on a 2,000 calorie diet.
SUMMARY - OXYSHRED AND FAT BURNING
In essence, you have 2 specific types of fat stores - subcutaneous fat, meaning it sits just below your skin; and visceral fat, which sits around your organs to protect them.

Within these fat stores, you have two different types of adipose (fat) tissue; brown and white fat - long story short, brown fat keeps you warm when you're cold and white fat is the result of excess calories that are stored to be used as energy at a later time.


OxyShred targets your subcutaneous fat stores, leaving your visceral fat stores untouched as these are crucial for safety and health. By targeting your subcutaneous fat stores, OxyShred targets your white fat cells resulting in an increase in thermogenesis and lipolysis.


It does this by working with your mitochondria (core of muscle fibre cells) to help metabolize fat in your body, converting fat cells into energy. 


The combination of ingredients also helps to slow down calorie absorption, lower insulin levels and kick start your metabolism for the day. Decreasing insulin levels allows your body to reduce fat storage and calorie absorption, and to curb those evil sugar cravings.

Finally, the stress hormone (and enemy of weight loss) Cortisol is kept under control by the natural boost in energy and immunity boosting ingredients, helping you to stay focused throughout the day.


WHAT SEPARATES OXYSHRED FROM THE OTHERS?

- Optimal dosage of ingredients that work in synergy (instead of huge doses of a single ingredient)
- Uses active sections of ingredient extracts
- Chromium for blood sugar balance
- Not over-caffeinated
- The purpose of a thermogenic is separate to a pre-workout...you don't want to be sitting there so full of energy, sweating and getting jittery


IS EHPLABS OXYSHRED VEGAN?

While not certified vegan, OxyShred contains no animal-based ingredients. According to vegan certification regulations, none of the EHPlabs products are vegan as they are manufactured in a facility that also processes our whey protein.

IsoPept Zero, OxyWhey, Skin Tight and Skin Firming contain animal-based ingredients and are not vegan.


WILL I DEVELOP A TOLERANCE TOWARDS OXYSHRED?

OxyShred contains caffeine, and for products containing caffeine you should take a 1 week break after consuming the product for a consecutive 4 week period. With OxyShred, we recommend taking a 1 week break each time you finish a tub.


DO I NEED TO TAKE A BREAK FROM USING EHPLABS SUPPLEMENTS?

All EHPlabs products are researched, formulated and carefully manufactured to ensure that they deliver results.

Although there is no rule about when you should start and stop taking supplements, you need to listen to your body. If you feel like you need to take a break, then you should take a rest from using any nutritional supplement products for 3 consecutive days and drink plenty of water to flush out your system.

With OxyShred, we recommend taking a break each time you finish a tub.
WHAT EHPLABS PRODUCTS CAN I MIX TOGETHER WITH OXYSHRED FOR CARDIO?

As suggested in the Directions, Acetyl L-Carnitine is best taken with OxyShred to maximize the breakdown of fat cells.

If you're doing fasted (empty stomach) cardio, the ideal energy and metabolism booster and recovery cocktail is to mix 1 scoop of Beyond BCAA with 1 scoop of OxyShred and 2 scoops of Acetyl L-Carnitine with 20 oz (600ml) of chilled water.

It's fun experimenting with the delicious fruity flavor combinations.
WHAT IS THE BEST FLAVOR FOR OXYSHRED?

If you don't have a sweet tooth, pink grapefruit flavor is fantastic as it has a subtle fresh citrus flavor. Wild Melon and Kiwi Strawberry are well balanced and on the sweeter fruitier side, and Guava is a smooth natural tropical flavor.

Our newest flavors are Passionfruit and Mango, both of which have been very popular. All the OxyShred flavors are delicious, but it really depends on your taste preference.
CAN I USE OXYSHRED AS PRE-WORKOUT?

Yes! OxyShred will give you a natural boost of energy and put you in a positive and focused mindframe to conquer your workout. Whether you are a beginner or a seasoned pre-workout consumer, you'll love the natural positive effects of OxyShred during your workout.
CAN I STACK OXYSHRED WITH OTHER PRODUCTS?

Oxyshred can be stacked with Acetyl L-Carnitine to increase its already potent ultra thermogenic ability. OxyShred can also be stacked with our non-stimulant based pre-workout PSI.

PSI contains optimally dosed ingredients that have been extensively studied and proven to synergistically promote vasodilation, enhance nutrient and oxygen delivery to working muscle, and increase cell hydration for incredible pumps while also helping to improve mental focus.

Combining OxyShred and PSI pre-workout will give you the energy and focus you need to push through your workout while maximizing fat loss.
SWEETENERS IN OXYSHRED

OxyShred uses the sweetener Sucralose, as it's been FDA-approved for 20 years, and shown to be safe and stable. Sucralose has been extensively studied and more than 110 safety studies were reviewed by FDA in approving the use of sucralose as a general purpose sweetener for food.


NEUROCOGNITIVE FUNCTIONS

The combination of L-Tyrosine, Taurine have been shown in EHPlabs studies to provide a mood enhancing effect due to their role with dopamine and antagonist effects on serotonin.

By also including Caffeine and L-Theanine, this helps to provide optimal central nervous system and adrenal gland stimulation to trigger a positive homeostatic energy release, which can also help improve cognitive ability.
WHY ARE THERE NO JITTERS?

Unlike some other thermogenics on the market, you shouldn't get jitters from OxyShred if used as directed as it's not over-caffeinated.

The R&D team at EHPlabs has focused on the optimal synergistic dose of ingredients within OxyShred to provide the best effect, so that they interact and complement each other, instead of pumping it full of stimulants - there is no need to add huge amounts of caffeine and other stimulants to make you itchy - this is the purpose of a pre-workout like RP Max.

The caffeine level in OxyShred is slightly higher than a strong cup of coffee.



FIGHTING THE CRAVINGS - MORE ON THIS AND WHY?

OxyShred helps to reduce cravings by a couple of different methods;
1) it helps to suppress your appetite and enhance your mood, which is a large contributor to cravings.

2) it helps to promote blood sugar balance by the addition of chromium which has an effect on regulation of insulin and blood glucose control. Chromium is lacking in most people's diets, and chromium levels decrease with age - Chromium picolinate is the most efficacious form of chromium supplementation

3) It boosts your metabolism so that you have clean, long-lasting energy from your fat stores, which again helps to reduce cravings as you're not low on energy
WHAT IS THE SCIENTIFIC ACTION FOR FAT MOBILISATION FUNCTION?

The scientific action behind fat mobilisation and fat utilisation is two-fold;


1) you have to activate the fat from storage

2) you have to then take it from storage and transport into the mitochondria to be burned off as energy.
WHAT DO YOU MEAN BY THERMOGENIC?

Thermogenic by definition just means to produce heat - however, in terms of a supplement this means increasing heat through an increased metabolic rate, which results in increased amount of fat burning.

By keeping your metabolism elevated for periods of time, this results in more production of heat, and therefore more burning of fat - this means you have more clean natural long-lasting energy from your body so that you have energy throughout the day, even while on a calorie-restricted diet.
WHEN'S THE BEST TIME TO TAKE CREA-8?
There is no scientific research that provides evidence for optimal creatine monohydrate consumption timing. However, it is important to ensure that you consistently consume
CREA-8 on a daily basis to ensure that your muscles are saturated with creatine monohydrate to promote cell volumization, muscle hydration and increased endurance.
WILL CREA-8 CAUSE WATER RETENTION?
The natural biological response by the body from consuming creatine monohydrate is to retain water in the muscle cells. Excessive water retention and bloating is a side effect of poor quality creatine monohydrate. CREA-8 is the best quality German grade creatine monohydrate and will not lead to excessive water retention. However, if you are competing in bodybuilding/fitness show or you want to remain extra dry in appearance (dehydrated), we recommend to hold off using CREA-8.
I HEARD THAT CREATINE IS A CHEMICAL - IS CREA-8 SAFE TO CONSUME?
Creatine monohydrate is a safe supplement that has been used in fitness and bodybuilding for decades. It is a combination of three different amino acids: glycine, arginine and methionine. Amino acids are the building blocks of proteins. Scientific studies suggest that creatine monohydrate increases fat free mass, anaerobic strength and power.
HOW MANY SERVINGS OF RP MAX CAN I TAKE PER DAY?
We recommend taking no more than 2 scoops of RP Max pre-workout per day. You should test your tolerance to stimulants by starting with ½ a scoop of RP Max and building up from there.
COMPARED TO OTHER PRE-WORKOUTS I'VE USED IN THE PAST, WHAT MAKES RP MAX UNIQUE?
Rather than overloading RP Max pre-workout with every possible ingredient, the scientists at EHPlabs focused on ensuring that the key attributes of a top quality pre-workout were focused on.
RP Max pre-workout provides the optimal central nervous system and adrenal gland stimulation to trigger a positive homeostatic energy release, improved cognitive ability, muscular and cardiovascular endurance. RP Max pre-workout is also scientifically balanced to prevent a negative feedback physiological response to mitigate against post-workout stimulant crashes adrenal gland exhaustion.
WHY IS RP MAX SUCH A FAST ACTING PRODUCT?
RP Max pre-workout includes an ingredient called "Bioperine". Bioperine is a trademarked ingredient that promotes the bio-availability of the CNS and adrenal stimulant active ingredients. As such, your body is able to absorb the various active ingredients at a faster rate, which promotes an almost immediate physiological and mental reaction.
HOW LONG BEFORE MY WORKOUT SHOULD I TAKE RP MAX?
Consume RP Max pre-workout approximately 15-20 minutes prior to your workout to allow for maximum absorption.
WILL RP MAX GIVE ME A TINGLING SENSATION?
Yes, you will experience a slight tingling sensation around your mouth area from consuming 1 to 2 servings of RP Max pre-workout. The cause of this tingling sensation is anamino acid ingredient called Beta Alanine, which when clinically dosed, promotes muscular endurance, anaerobic running capacity, power output and reduced muscular fatigue.
WILL I EXPERIENCE ANY POST WORKOUT CRASH AFTER CONSUMING RP MAX PRE-WORKOUT?
RP Max pre-workout should not cause any post workout crash as it focuses on stimulating the central nervous system and reducing the blood brain barrier to improve focus and cognitive ability. There is also a limited amount of caffeine,which ensures that you do not burn out your adrenal glands and release excessive cortisol (stress hormone which causes post workout crashes).
DO I HAVE TO TAKE RP MAX ON AN EMPTY STOMACH?
When taken on an empty stomach, you will increase your ability to absorb RP Max pre-workout more efficiently and maximize the effects of this pre-workout.
CAN I TAKE RP MAX FOR NON-PHYSICAL RELATED ACTIVITIES (I.E STUDYING, ETC)
Although RP Max pre-workout has been formulated as a pre-workout product, the key central nervous system stimulants, focus enhancers and crash buffers may assist people with other non-physical related activities such as studying.
CAN I STACK RP MAX WITH PSI?
Yes, RP Max and PSI have been designed to be stacked together, and also used independently.
CAN I ADD OXYSHRED TO MY OXYWHEY SHAKE?
We recommend that you do not add OxyShred to your OxyWhey shake. OxyShred is a thermogenic fat burner drink and has a fruity flavor profile. OxyWhey is a lean protein shake and has more of a milkshake like appearance and texture, even when mixed only with water.
IS OXYWHEY GLUTEN AND LACTOSE FREE?
OxyWhey is gluten free. Although OxyWhey is extremely low in lactose, there are still trace quantities of lactose present in OxyWhey and if you have lactose allergies, you should test your tolerance levels prior to consistently consuming OxyWhey.
WHAT IS THE BEST FLAVOR?
EHPlabs is renowned in the industry as having the best flavor scientists and formulators. All OxyWhey flavors are delicious, and your choice will depend on your personal taste and flavor inclinations. What we know for sure is that when you're drinking OxyWhey, you'll think you're drinking a delicious, smooth milkshake.
$149.90

USD

$189.60
The Diamonds Lean Gain Stack is designed to build muscle and eliminate adding on unwanted fat. Including my top 3 supplements that is a must for buildi... Learn more
OxyWhey Lean Whey Protein
Crea-8 | Creatine Monohydrate
This feature requires Javascript to be enabled. Please try updating, or consider using a different browser.
Need Help? Talk to an expert
SHARE YOUR RESULTS WITH US
Get featured on our site and be in the weekly draw to win a free products and merchandise. Simply tag us @ehplabs and hashtag #EHPLABSRESULTS.
JOIN THE EHP FAMILY
TRUSTED BY MILLIONS WORLDWIDE
Our promise to you is simple - to go above and beyond at every opportunity to help you reach your health and fitness goals. We want to be there for you every step of the way
Receive expert advice on: Training | Healthy Eating & Recipes | Mindset & Motivation | Supplementation
SALE

NEW

SOLD OUT

PREORDER

On Sale from

-

From

-

-

Liquid error: Could not find asset snippets/faq-item.liquid