2:1:1 Optimal BCAA Ratio
Electrolytes
Recovery & Endurance
Zero Sugar / Fat / Stims
Workout Harder & Recover Faster
Beyond BCAA supports muscular endurance, increased blood flow and enhanced nutrient delivery, allowing you to workout at a heightened intensity for a longer period.
Beyond BCAA is scientifically formulated with the optimal proven 2:1:1 ratio of the branched chain amino acids: leucine, iso-leucine and valine. Beyond BCAA is 100% naturally flavored and we've added key natural performance enhancing ingredients to promote faster recovery, efficient muscle protein synthesis, and reduction of lactic acid build up and muscle soreness.
Mix 1-2 scoops with 8-10 Ounces (240 - 295 ml) water and consume during your workout and/or throughout the day to maximise muscle recovery and limit muscle tissue breakdown.
WHEN TO TAKE BEYOND BCAAS?
1) Sip throughout your workout to increase performance, maintain cell hydration, reduce lactic acid build up and delay fatigue.
2) Post-workout to enhance recovery, promote lean muscle protein synthesis and reduce muscle soreness.
3) As a tasty drink in place of sodas and other high calorie drinks throughout the day.
BEYOND BCAA MANGO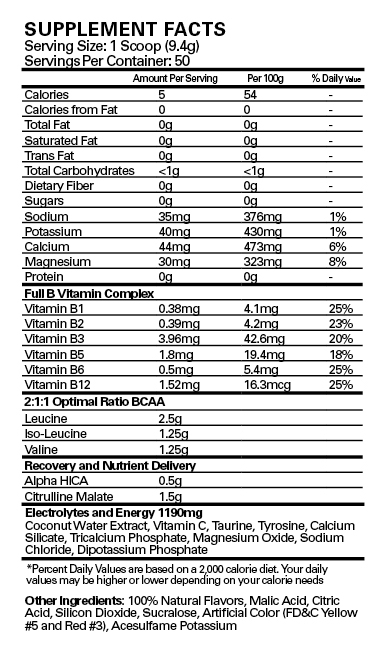 BEYOND BCAA KIWI STRAWBERRY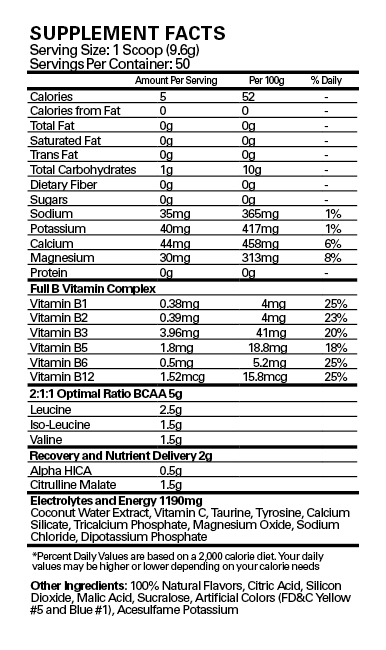 BEYOND BCAA PINEAPPLE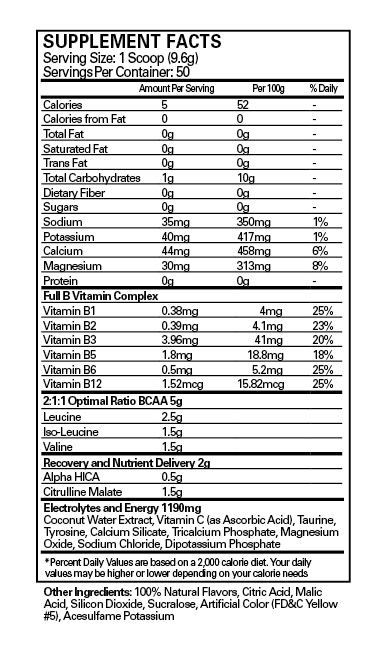 BEYOND BCAA STRAWBERRY DAIQUIRI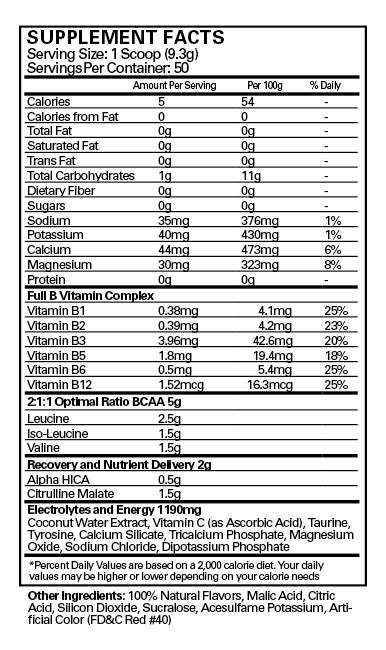 BEYOND BCAA PASSIONFRUIT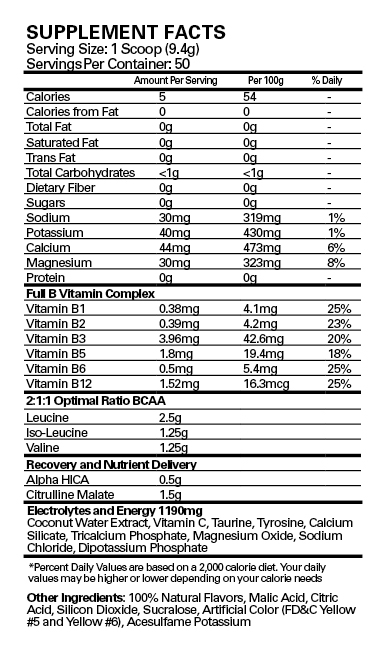 BEYOND BCAA PARADISE FRUITS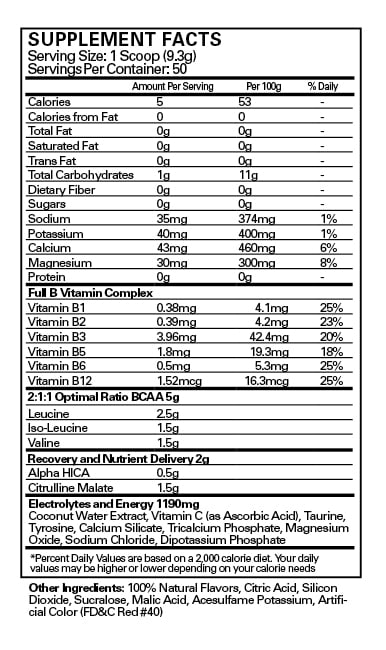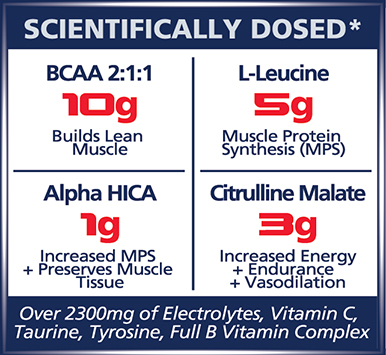 HOW DOES BEYOND BCAA HELP WHILE DIETING?
Beyond BCAA contains high levels of leucine, which is an essential amino acid required for muscle protein synthesis to ensure your muscles do not break down while you are dieting and training. Beyond BCAA also contains important electrolytes, including coconut water, to ensure that you remain hydrated, and the full B vitamin spectrum to promote natural energy production.
WHAT IS THE DIFFERENCE BETWEEN OXYWHEY AND BEYOND BCAA?
OxyWhey is a lean whey protein supplement which is sourced from dairy. Protein is made up of amino acids (full spectrum) which are bonded together by peptide links. Your body contains enzymes which break down the peptide bonds to free the amino acids, meaning there is an additional biological process required to extract the amino acids to be utilized by muscles.
OxyWhey contains 5.3 grams of BCAAs, in addition to the other amino acids, comprising 24 grams of protein per serving. Beyond BCAA is purely branched chain amino acids, in addition to other valuable recovery, endurance and hydration ingredients. Beyond BCAA is best consumed during your workout to drive leucine, iso-leucine and valine to your muscles to promote muscle protein synthesis and reduce lactic acid build up. OxyWhey is best consumed after your workout to ensure that your muscles recover and have enough protein supply for growth and repair.
WHAT KIND OF RESULTS CAN I EXPECT FROM TAKING BEYOND BCAA?
Beyond BCAA will dramatically reduce muscle soreness and fatigue. There will also be a noticeable difference in your muscle recovery time and your general well-being.
WHAT IS THE BEST FLAVOR OF BEYOND BCAA?
All of the flavors taste delicious but our most popular flavors are: Passionfruit, Strawberry Daiquiri and Kiwi Strawberry.
2:1:1 Optimal BCAA Ratio
Electrolytes
Recovery & Endurance
Zero Sugar / Fat / Stims
Beyond BCAA | Recovery Intra-Workout
$59.95

USD
Beyond BCAA supports muscular endurance, increased blood flow and enhanced nutrient delivery, allowing you to workout at a heightened intensity for a longer period.
 <... Learn more
Need Help? Talk to an expert
INGREDIENTS
All of our products are developed and manufactured in GMP & NSF certified facilities using only premium quality ingredients.
We test our products using the most advanced pharmaceutical-grade, triple-phase testing that exceeds all standards in the supplement industry.
Branched Chain Amino Acids (BCAA)
Leucine, Isoleucine and Valine are collectively named Branched Chain Amino Acids. These BCAAs provide the greatest benefit to recovery, muscle growth, muscle preservation by stimulating muscle protein synthesis (MPS), the process of cell growth in the body.

BCAAs significantly affects the ability of glucose to be used during exercise, enhancing energy and increasing endurance to improve performance.
Electrolytes
Naturally sourced electrolytes used for proper nerve function, muscular contractions, adequate hydration and balance the body's pH levels for optimal function and performance
B-Vitamin Spectrum
Vital in processes to convert food into energy to be used to improve performance. Important role in producing neurotransmitters which boosts mood that enhances performance and productivity. Supports the immune system which may be compromised due to the stress brought on from exercising.
Alpha HICA
A metabolite of leucine that exerts muscle sparing effects and increases muscle mass.
Citrulline Malate
Increases nitric oxide in blood vessels to improve blood flow.

Increased blood flow translates to increased amounts of blood, oxygen and repair mechanisms to muscle tissue. This improves performance during exercise and greater recovery afterwards.
Riboflavin ( Vitamin B2 )
Used in a metabolic pathway to create energy.
Thiamine Mononitrate (Vitamin B1)
Metabolizes carbohydrates into energy and improves nerve function and muscle contraction. Regulates the immune response which is at greater risk of being compromised in active individuals.
Niacinamide ( Vitamin B3 )
Metabolizes the food we eat into energy.
D-Calcium Pantothenate (Vitamin B5)
Metabolizes the food we eat into energy and facilitates coenzyme A (CoA), which is needed for fatty acid degradation.
Pyridoxine HCl (Vitamin B6)
Metabolizes the food we eat into energy and is needed for neurotransmitter synthesis which improves mood. Aids hemoglobin synthesis, the oxygen carrying protein in red blood cells (RBCs).
Cyanocobalamin (Vitamin B12)
Needed for RBC production which is necessary for life and it improves nerve function and muscle contractions. Essential for DNA synthesis such as building new muscle tissue.
Beyond BCAA Review
Beyond BCAA Review
Find out how Beyond BCAA can help you!
Customer Reviews
01/09/2020
Bernie .
United States
Beyond BCAA
Beyond BCAA is an amazing product that intensifies my workouts daily and it tastes delicious.
SHARE YOUR RESULTS WITH US
Get featured on our site and be in the weekly draw to win a free products and merchandise. Simply tag us @ehplabs and hashtag #EHPLABSRESULTS.
JOIN THE EHP FAMILY
TRUSTED BY MILLIONS WORLDWIDE
Our promise to you is simple - to go above and beyond at every opportunity to help you reach your health and fitness goals. We want to be there for you every step of the way
Receive expert advice on: Training | Healthy Eating & Recipes | Mindset & Motivation | Supplementation
Beyond BCAA | Recovery Intra-Workout
SALE
Complete Your Purchase
On Sale from

-

From

-

-

Liquid error: Could not find asset snippets/faq-item.liquid